Commercial Property Insurance Demopolis, Alabama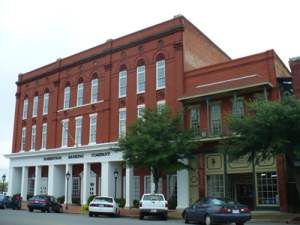 At Marengo Insurance Agency Inc., we also specialize in providing insurance for office building owners, apartment owners and commercial building properties. Our experienced agents understand the challenges and concerns that building owners face every day, and work with you to provide the best coverage at the best possible price.
We offer flexible pricing plans at affordable prices to accomodate any building or property situation. We will evaluate your needs and give you options for deductibles, limits and requirements.
We can then provide you with a customized plan that takes into consideration your needs, past loss history, prevention efforts and precautions you have taken for safety control.
Commercial Property protection in Demopolis, Alabama
Commercial Property insurance is one of the most important types of insurance to protect your business. These are a few of the different types of coverages:
Buildings and other structures
Furniture & Equipment
Inventory
Records
Computers
Improvements to Property
Earthquake
Glass & Fine Arts
Outdoor Fences and Walls
Employee Benefits Liability
Employers Liability
Hired and Non-owned Auto Liability
Owned Commercial Auto
Call one of our professional agents for more about commercial property insurance in Demopolis Alabama including the Linden, Livingston, Orange Beach, Thomasville, and Uniontown areas.